TWENTY-FIFTH NATIONAL
HIPAA SUMMIT: SPECIAL FALL EDITION
(the 33nd HIPAA Summit Event)

September 14 - 16, 2016

ATTEND ONSITE
Grand Hyatt
Washington, DC

WEBCAST PARTICIPATION
In your own office or home live via the Internet with 24/7 access for six months
KEYNOTE SPEAKERS

Jeffrey L. Coburn
Unit Chief Major Cyber Crimes, FBI, Washington, DC

Cora Han, Esq.
Senior Attorney, Division of Privacy and Identity Protection, Federal Trade Commission, Washington, DC

Jocelyn Samuels, Esq.
Director, Office for Civil Rights (OCR), US Department of Health and Human Services, Former Acting Assistant Attorney General for Civil Rights, United States Department of Justice, Washington, DC

Denesecia Green
Deputy Director, National Standards Group (NSG), Office of Enterprise Information (OEI), Centers for Medicare and Medicaid Services, Baltimore, MD

Deven McGraw, Esq.
Deputy Director, Health Information Privacy, Office for Civil Rights, Department of Health and Human Services, Former Partner, Manatt, Phelps & Phillips LLP; Director, Health Privacy Project, Center for Democracy & Technology, Former Chief Operating Office, National Partnership for Women & Families, Washington, DC

Lucia Savage, Esq.
Chief Privacy Officer, Office of the National Coordinator for Health IT, US Department of Health and Human Services, Former Senior Associate General Counsel, UnitedHealthcare, Former General Counsel, Pacific Business Group on Health, Washington, DC
CO CHAIRS

Uday O. Ali Pabrai, MSEE, CISSP
Chief Executive Officer and Co-founder, ecfirst, (Home of HIPAA Academy), Irvine, CA

Adam Greene, JD, MPH
Partner and Co-chair, Health Information & HIPAA Practice, Davis Wright Tremaine LLP, HIPAA Summit Distinguished Service Award Winner, Former Senior Health Information Technology and Privacy Specialist, Office for Civil Rights, HHS, Washington, DC

David Holtzman, JD, CIPP
Vice President, Compliance, CynergisTek, Inc., Former Senior Adviser for HIT and the HIPAA Security Rule, Office for Civil Rights, HHS, Austin, TX

Steven S. Lazarus, PhD, CPEHR, CPHIT, CPHIE, CPORA, FHIMSS
President, Boundary Information Group, HIPAA Summit Distinguished Service Award Winner, Past Chair, WEDI, Denver, CO
FEATURING SESSIONS ON
Overview of the Health Care Privacy and Security Landscape
Keynote: OCR Policy and Implementation Update
Keynote: ONC Privacy and Security Update
Keynote: FTC Role in Healthcare Privacy and Security
Keynote: Advancing Administrative Simplification
Health Care Privacy Officer Best Practices Roundtable
Health Care Chief Security Officer Best Practices Roundtable
Best Practices in Preparing for and Responding to OCR Desk and Onsite Audits
Managing HIPAA Privacy in a Value-based Payment Environment
HIPAA Patient Right of Access to PHI
Health Care Privacy, Security and HIPAA for Health Plans
Pragmatic Approaches to Breach Prevention and Management
Health Care Ransomware Case Studies and Best Practices
The Marketplace for Cyber Insurance
ACA Operating Rules Update
BEST PRACTICES IN PREPARING FOR AND
RESPONDING TO OCR DESK AND ONSITE AUDITS

Janelle Burns, JD
Corporate Privacy and Security Officer, Baptist Memorial Healthcare Corporation, Memphis, TN

Deidre Rodriguez, MS, CIPP/US
Director, Corporate Privacy Office and Regulatory Oversight, Anthem, Denver, CO

Leslie Sistla, CIPP/US
Director, CISO Worldwide Health Industry, Microsoft Corp., Redmond, WA

Deborah Yano-Fong, RN, MS, CHPC
Chief Privacy Officer, University of California at San Francisco, San Francisco, CA

Rebecca L. Williams, RN, JD
Partner and Chair, Health Information Practice, Davis Wright Tremaine LLP, Seattle, WA (Moderator)
HEALTH CARE PRIVACY OFFICER BEST PRACTICES ROUNDTABLE

Kristine Salcedo, JD
Director of Privacy and Regulatory Compliance, Phreesia; Former Senior Compliance Analyst Attorney, Cancer Treatment Centers of America®, New York, NY

R. Brett Short, CHC, CHPC
Chief Compliance Officer, UK HealthCare, University of Kentucky, Lexington, KY

John Steiner, JD
Former Chief Compliance & Privacy Officer & Associate General Counsel, Cancer Treatment Centers of America; Former Chief Compliance Officer and Privacy Officer, Cleveland Clinic Health System, Schaumburg, IL

Paul T. Smith, JD
Partner, Hooper, Lundy & Bookman, San Francisco, CA (Moderator)
HEALTH PLAN PRIVACY, SECURITY AND HIPAA ISSUES

Kristen Erbes, CIPP/US
Chief Privacy Officer, Cambia Health Solutions, Portland, OR

Deb Hampson, JD
Chief Privacy, Ethics and Marketing Compliance Officer and Managing Counsel, Cigna, Hartford, CT

Deidre Rodriguez, MS, CIPP/US
Director, Corporate Privacy Office and Regulatory Oversight, Anthem, Denver, CO

Adam Greene, JD, MPH
Partner, Davis Wright Tremaine; Former Senior Health Information Technology and Privacy Specialist, Office for Civil Rights, US Department of Health and Human Services, Washington, DC (Moderator)
PRAGRAMATIC APPROACHES TO BREACH PREVENTION AND MANAGEMENT

Ty Faulkner, MBA
Chief Commercial Officer, Rural Health Information Technology; Director of Business Development and Public Health Information Security, HIPAA HITECH Express; Founder and Chairman, Urban Healthcare Information Technology (UHIT) Consultants, Rockville, MD

Nick Heesters, JD, CIPP
Privacy and Security Specialist, Office for Civil Rights, US Department of Health and Human Services, Washington, DC

Jeremy Maxwell, PhD
Senior Technical Advisor, Office of the Chief Privacy Officer, Office of the National Coordinator for Health IT, US Department of Health and Human Services, Washington, DC

Laura VanDruff, JD
Assistant Director, Division of Privacy and Identity Protection, Federal Trade Commission, Washington, DC

Kevin Stine
Manager, Security Outreach and Integration Group, Computer Security Division, Information Technology Laboratory, National Institute of Standards and Technology's (NIST); Former Chief Information Security Officer, FDA, Washington, DC (Moderator)
HEALTH CARE CHIEF SECURITY OFFICER BEST PRACTICES ROUNDTABLE

Kathy Jobes
Vice President Chief Information Security Officer, OhioHealth; Former Vice President, Chief Information Security Officer, Sentara Healthcare; Former Chief Information Security Officer, Bon Secours Health System, Virginia Beach, VA

Robert A. Lucas II
Corporate Information Security Officer, Tanana Chiefs Conference, Fairbanks, AK

Jacki Monson, JD, CHC, CHPC
Vice President, Chief Privacy and Information Security Officer, Sutter Health; Former Privacy Officer, Mayo Clinic Health System, Sacramento, CA

Bob Chaput, CISSP, HCISPP, CRISC, CIPP/US
Chief Executive Officer, Clearwater Compliance; Former Vice President, Technology Operations, GE Information Services, Nashville, TN (Moderator)
HEALTH CARE RANSOMEWARE

Rick Kam, CIPP
President and Co-founder, ID Experts, Chair, PHI Protection Network (PPN), Founding Member, Medical Identity Fraud Alliance, Portland, OR

Melissa K. Ventrone, JD
Partner and Chair Data Privacy and Security Practice Group, Thompson Coburn LLP, Chicago, IL
CYBER INSURANCE

Kimberly B. Holmes, Esq., JD, RPLU
Senior Vice President & Counsel, Cyber Insurance, Liability & Emerging Risks, ID Experts, Former Vice President, Product Development, Chief Underwriting Office, OneBeacon Insurance, Former Deputy Worldwide Health Care Product Manager, Specialty Lines, Chubb Group of Insurance Companies, Hartford, CN

Michael J. Sacopulos, JD
Chief Executive Officer, Medical Risk Institute, General Counsel, Medical Justice Services, Terre Haute, IN
MANAGING HIPAA PRIVACY IN A VALUE-BASED ENVIORNMENT

Margret Amatayakul, MBA, RHIA, CPEHR, CPHIT, CPHIE, CPORA, CHPS, FHIMSS
President, Margret\A Consulting, LLC; Adjunct Faculty in Health Informatics, College of St. Scholastica, Schaumburg, IL

Paul T. Smith, JD
Partner, Hooper, Lundy & Bookman, San Francisco, CA
TRANSACTIONS, CODE SETS, OPERATING RULES, HEALTH
PLAN IDENTIFIER AND ICD 10 IMPLEMENTATION

Gwendolyn Lohse
Managing Director, CORE; Deputy Director, CAQH, Washington, DC

Robert M. Tennant, MA
Director, HIT Policy, Medical Group Management Association, Washington, DC
ADMINISTRATIVE SIMPLIFICATION ENFORCEMENT AND TESTING TOOL (ASETT)

Angelo Pardo III
FAC P/PM Level III, COR Level III, Health Insurance and IT Specialist, Centers for Medicare and Medicaid Services, Baltimore, MD



Gladys Wheeler
Health Insurance Specialist, Centers for Medicare and Medicaid Services, Baltimore, MD
HIPAA SERVICES AND SOLUTIONS INNOVATION SHOWCASE

Florin Cornianu
Chief Executive Officer, 123ContactForm, Timisoara, Romania, EU

Matthew DiMatteo
Eastern Regional Director of Client Services, CynergisTek, Inc., RI

BROCHURE NOW AVAILABLE
Click here to download
the brochure.

MEDIA PARTNERS
FEATURING PROFESSIONAL CERTIFICATION TRAINING
Certified Cyber Security Architect (CCSASM) Professional Certification Training






Click here for more information.


GRANTORS
CONTINUING EDUCATION CREDITS
Accounting Professionals: Approval for 18.00 NASBA CPE credits.

AHIMA: Pending approval for AHIMA credits.

Attorneys: Approval for up to 13.50 hours of Pennsylvania CLE Credits.

Compliance Professionals: Approved for up to 19.2 Compliance Certification Board CCB credits.

Health IT Certification: Approval for 18.00 Health IT Certification credits.

Click here for more information.


TUITION SCHOLARSHIPS
The HIPAA Summit is now offering a limited number of partial and full Tuition Scholarships to qualifying representatives of local, state and federal government, consumer advocate organizations, safety net providers, academics, students and health services research organizations.
Click here for more information.
SUPPORTED BY
FOLLOW US ON:


Tweet using #HIPAASummit


HIPAA SUMMIT IS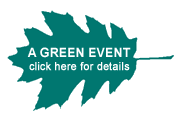 PARTICIPATION OPTIONS
TRADITIONAL ONSITE ATTENDANCE
Simply register, travel to the conference city and attend in person.

Pros: subject matter immersion; professional networking opportunities; faculty interaction


LIVE AND ARCHIVED WEBCAST PARTICIPATION
Watch the conference in live streaming video over the Internet and at your convenience at any time 24/7 for the six months following the event.

The archived conference includes speaker videos and coordinated PowerPoint presentations.

Pros: Live digital feed and 24/7 Internet access for next six months; Accessible in office, at home or anywhere worldwide with Internet access; Avoid travel expense and hassle; No time away from the office


WEBCAST INTERFACE SAMPLE

Click here for a sample stream



This site complies with the HONcode standard for trustworthy health information:
verify here.